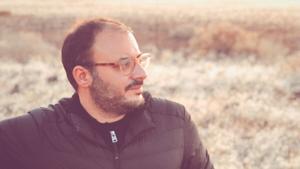 As a kid growing up in Buffalo, New York, composer Vincent Calianno was a fan of Michael Jackson's landmark album "Thriller."
That's where his connection to the King of Pop began and ended.
Until 2012, when Jackson ended up the central character in a dream that inspired Calianno to compose "The Facts and Dreams of the World According to Michael Jackson," a four-movement work that landed him a prestigious ASCAP Rudolf Nissim Prize in 2016.
In Calianno's dream, a terminally ill Michael Jackson commissioned an architect to build a giant mausoleum with lush gardens. Throughout what the composer describes as this "big, ridiculous architectural wonder," Jackson hid messages and inspirational proverbs for his daughter.
"He wanted to put these little engravings and hidden proverbs of the meaning of life so that when he died, his daughter had some memory space to not only remember him but to have direction in her life," Calianno explained.
Funny thing about that dream, Calianno said: He did not realize at the time that Jackson had a daughter.
He barely remembered that Jackson, the father of two sons and a daughter, had died in 2009 of an accidental drug overdose.
Calianno, who moved to Tucson from New York City in 2019 and married Tucson dancer Claire Hancock the following year, said the the only reference to Michael Jackson in his piece is in the title.
"That's literally the only connection to Michael Jackson," he said, dispelling any notion that you might hear nods to "Thriller" or "Billie Jean."
The opening movement is gloriously bright and triumphant before the piece segues into increasingly darker undercurrents that grow more harmonically complex and introverted.
"It moves really far away from this nice happy opening," Calianno explained.
But with Michael Jackson in the title, it's inevitable some listeners will try to connect the dots.
"That's kind of the great thing about music is that it's so abstract; it doesn't tell a story," Calianno said. "It's sounds coming from the stage. And as a composer, I'm not telling you what to think."
This is the first time the TSO has performed Calianno's work, which has been performed by Hancock's dance troupe Artifact Dance. That's how Hancock and Calianno met more than a decade ago, connected by Calianno's former college classmate Ben Nisbet, who was part of Artifact Dance.
After several years of a long-distance relationship, Calianno and Hancock married just days before the COVID-19 pandemic shutdowns in March 2020. Last March, Hancock gave birth to the couple's daughter.
"The Facts and Dreams of the World According to Michael Jackson" opens a program that includes Ravel's six-movement suite "Le Tomb eau de Couperin" and Schubert's Symphony No. 6, "The Little C Major." The orchestra will perform the concert at 2 and 7:30 p.m. Saturday, March 11, and 2 p.m. Sunday, March 12, at Catalina Foothills, 4300 E. Sunrise Drive. Tickets are $50-$88 through