But here we are, a year into Ukraine's fight to remain independent against Russia, and there's no end in sight.
"I was really thinking that the war (in Ukraine) would be done by now, and it's obviously not. It's actually in the worst moments of the war," Lerner said.
Ironically, the program Lerner planned for this weekend resonates in peacetime or war.
"It's really about this full spectrum of reflection," Lerner explained last week about "War and Remembrance: von Suppé, Brahms, Tchaikovsky, Schoenberg," which the orchestra will perform twice at SaddleBrooke on Saturday, March 18, and at St. Andrew's Presbyterian Church on Sunday, March 19. "I'm bringing in one concert the aspects of equality and human life in the context of war."
Lerner is bringing two Tucson male choirs — Reveille Men's Chorus and Sons of Orpheus — to perform the concert's centerpiece, Schoenberg's "A Survivor from Warsaw." Longtime Sons of Orpheus director Grayson Hirst will narrate the work, which Schoenberg composed in tribute to Holocaust victims.
The narrator in "A Survivor from Warsaw" recounts the story of a Warsaw Ghetto survivor who escapes death in a World War II concentration camp. The music is dissonant and dramatic, with startling blasts of brass and harmonies that don't quite meld. The effect is horror-flick dramatic, which was the composer's intent when he wrote the cantata in 1947.
This is the first time SASO has collaborated with the two choirs, although the ensemble has worked with several high school choirs and the girls chorus.
"I believe that community is about reaching out and doing outreach," said Lerner, who led Reveille for seven years before becoming SASO's music director in 2008.
This weekend's concert opens with von Suppé's "Light Calvary" Overture from his little-if-ever staged opera of the same name and Brahms' "Four Serious Songs" reflecting on death. Popular Tucson baritone Andrew Stuckey, who teaches at the University of Arizona, will solo.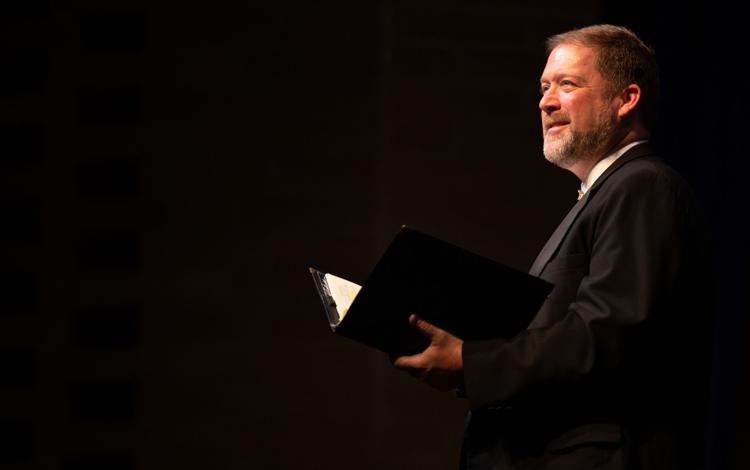 Tchaikovsky's 1812 Overture will segue into the Schoenberg, followed by a performance from the winner of the 2023 Dorothy Vanek Youth Concerto Competition.
"It's a phenomenal program because we have so many elements that we are getting together," Lerner said, hinting that the 1812 Overture will feature a surprise for the audience; he would not elaborate, saying he didn't want to spoil anything. "It's going to be a fabulous program (with) so many elements in one concert."
Saturday's concert begins at 7:30 p.m. at DesertView Performing Arts Center, 39900 S. Clubhouse Drive in SaddleBrooke. Tickets are $30 through tickets.saddlebrooketwo.com.
The orchestra takes the stage at 3 p.m. Sunday at St. Andrew's, 7575 N. Paseo del Norte. It's $25, free for students through sasomusic.org.