[ad_1]

Next weekend, Tucson Symphony Orchestra chimes in with Mahler's behemoth musical journey "Resurrection" Symphony, featuring soprano Kelley Nassief and contralto Emily Marvosh soloing with the TSO Chorus.
This is the second time the song festival has spilled into the spring; COVID was the culprit when the festival had to postpone the world premiere of Jake Heggie's "What I Miss the Most" with mezzo-soprano Jamie Barton to May in 2021. The festival usually runs about six weeks from late January through February, but when rising opera star and Grammy winner Angel Blue couldn't work that timeframe into her schedule, song festival organizers added a spring leg.
True Concord is giving its chamber orchestra the weekend off when it performs "Vespers," a 60-minute a cappella concert piece that will close out the ensemble's 2022-23 season.
This is the first time True Concord has done the work since 2012, and founder and Music Director Eric Holtan said, "there is nothing quite like it."
"It is purely unaccompanied so it is in this Orthodox Slavonic language, rich, dark, sophisticated, spiritual in tone," he explained.
The piece calls for low basses where "you get this sonorous, just really deep sound that you literally feel, especially when they are singing those low notes," Holtan said.
"Your chest rattles. You feel this music," he said.
Rachmaninoff includes several chants in Ukrainian in a nod to his time spent in Kiev. True Concord will open the concert with the Ukrainian national anthem or another work from Ukraine, Holtan said, in recognition of that country's war with Russia as it enters its second year.
Performances are at 7 p.m. Friday, March 24, at Green Valley's St. Francis in the Valley Episcopal Church, 600 S. La Cañada Drive; and 7:30 p.m. Saturday, March 25, and 3 p.m. Sunday, March 26, at Catalina Foothills High School, 4300 E. Sunrise Drive. For tickets, visit trueconcord.org. Audience members are required to wear facemasks.
True Concord also will host a recital with baritone Edward Vogel, featuring accompanist Mark Laseter on piano, at 6 p.m. Monday, March 27, in the courtyard at Hacienda del Sol, 5501 N. Hacienda del Sol Road.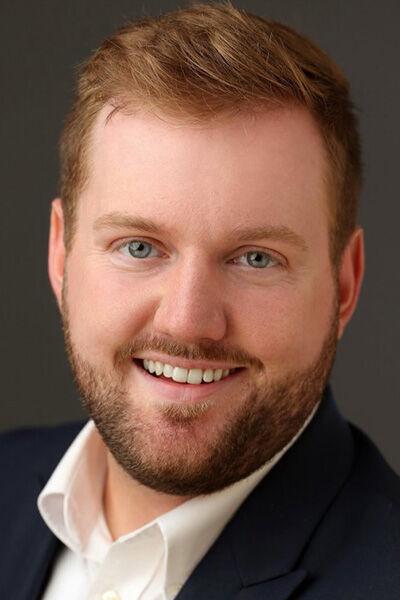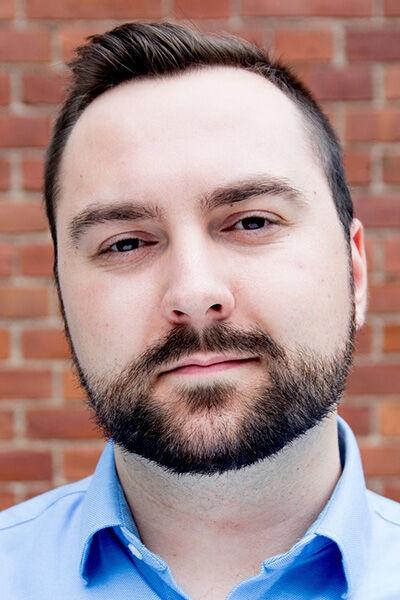 Going out with a bang
TSO is also ending its 2022-23 classics series season with the song festival, performing Mahler's "Resurrection" Symphony. It is, at its heart, a symphony, with instruments doing the heavy lifting the first three movements and voices coming in for the final two. In that respect, it is often compared to Beethoven's Ninth Symphony "Choral," which the orchestra performed to open the 2023 Tucson Desert Song Festival in January.
"Resurrection" is moody, with glimpses of terror that transcends to poetic melancholy when the music depicts the end of life. The piece is not religious, per se, but more of a journey from birth to death, with a big, loud cinematic ending where voices and instruments wonderfully collide, likely no doubt leaving TSO Conductor José Luis Gomez red-faced and breathless.
The orchestra performs the work at 7:30 p.m. March 31 and 2 p.m. April 2 at the Linda Ronstadt Music Hall, 260 S. Church Ave. For tickets, visit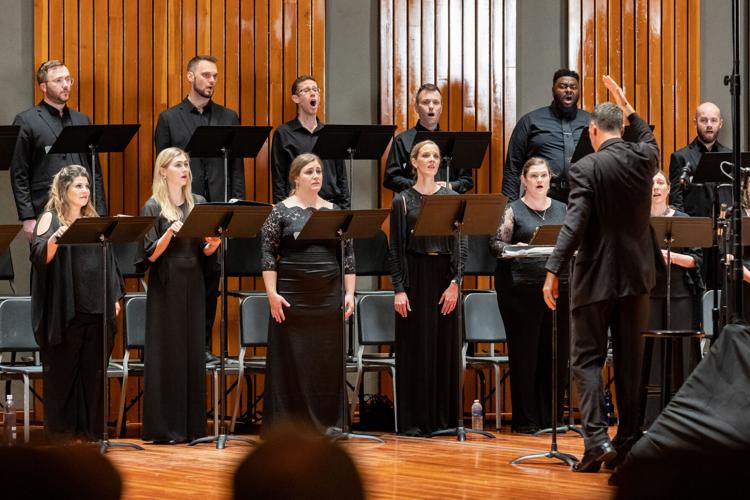 Make way for the Grammy winner
Arizona Opera is hosting a recital by soprano Angel Blue, who won a Grammy in 2021 for best opera recording for her performance of Metropolitan Opera's production of "Porgy and Bess." Blue, who earlier this month sang the role of Violetta in Verdi's "La Traviata" at the Met, was in Baltimore last week, singing Barber's "Knoxville Summer of 1915" with the Baltimore Symphony Orchestra before coming to Tucson this weekend. Hence the reason the song festival added a second half to the 2023 festival. She performs at 7 p.m. April 1 at Holsclaw Hall, 1017 N. Olive Road in the University of Arizona Fred Fox School of Music. Visit azopera.org for tickets.
Putting poetry to music
Tucson Guitar Society will close out the 2023 song festival with the Guitar Society Orchestra performing a new work commissioned by Grammy-nominated composer Olga Amelkina-Vera that sets the work of Tohono O'odham poet Ofelia Zepeda to music. Mezzo-soprano Michaela (Mack) Wolz will premiere the work with the orchestra and electric guitarist David Sewell and percussionist Corey Denham at 7 p.m. April 2 at Holsclaw Hall. Admission is free.
At 7 p.m. April 6, Egyptian soprano Fatma Said and Spanish guitarist Rafael Aguirre will perform a recital of Spanish and Middle Eastern songs at Holsclaw Hall. We get the pair days after they are set to make their Carnegie Hall debut April 4. For tickets, visit tucson guitarsociety.org.
[ad_2]

Source link