[ad_1]

Tucson's oldest and most iconic youth mariachi group, Los Changuitos Feos, is seeking donations to rebuild its program and is hosting a fundraiser at El Casino Ballroom from noon to 6 p.m. on Sunday, March 26.
The mariachi group is still dealing with the financial impact caused by the COVID-19 pandemic, which Mario Aguilar, the president of the board for Los Changuitos, said "devastated" the group. 
"We didn't have a place to practice. Our funds dwindled. The board dwindled," Aguilar said. "We're trying to build it back up (but) we have very little funds, practically no funds."
The money from the fundraiser will mainly go to musical instructors. The group is down to one consistent instructor, which is not enough for the variety of instruments: the trumpets, violin, vihuela, guitar and guitarron.
The group needs at least five instructors, Aguilar says. Traditionally, a mariachi band practices by splitting up into sectionals. Each instrument group learns and practices its part and then at the end, all of the instruments come together to practice. 
"We need to consistently have the monies to pay the instructors so we can move forward and the kids' repertoire will increase," Aguilar said. 
Aguilar hopes the fundraiser will also help the group pay for rehearsal space, mariachi suits and to support its college scholarship program.
The organization is in a state of crisis after funds dipped below a sustainable level. Some former Changuitos who graduated high school never got their scholarship money because the organization ran out of funds.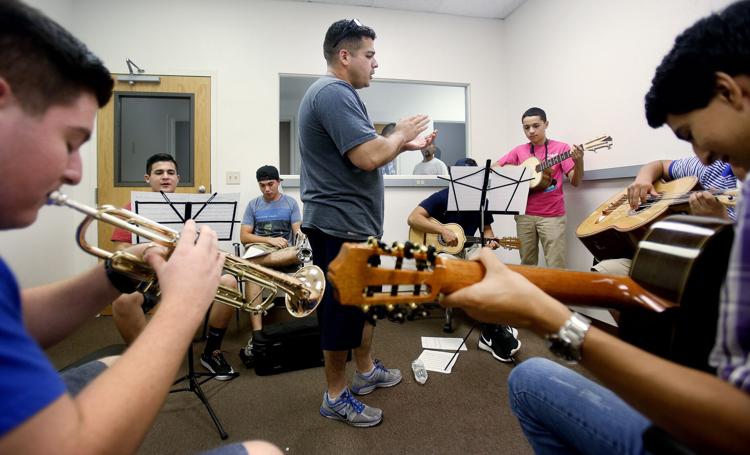 Although the board will honor those scholarships, Aguilar says those students may be out of college by the time they get the money, but they will honor it regardless. 
"These kids in mariachi now have a completely different experience than those of previous years," Aguilar said. 
The lack of funding has had many adverse effects on the students; it has stopped travel and cut the supply of musical instructors while the group tries to survive. 
"We have to start somewhere and now is the time to build back up," Aguilar said. 
The fundraiser
The fundraiser Sunday, March 26, at the ballroom, 437 E. 26th St., will be packed with performances from many of Tucson's youth mariachi. In attendance will be Las Aguilitas de Davis, Los Changuitos Feos, Nuevo Azteca, Los Diablitos de Sunnyside, Rayos del Sol de Tucson High, Mariachi Aztlan and Pueblo Viejo along with Compañía de Danza Folklórica Arizona. There will also be a performance by more than 20 alumni of Los Changuitos Feos.
"I'm hoping that people will remember us," Aguilar said. "Los Changuitos have a strong brand that people have heard (of) for years … and I think that we will be able to secure the funds and continue."
Admission to the event is $12 per person or $22 per person for admission and a plate of food.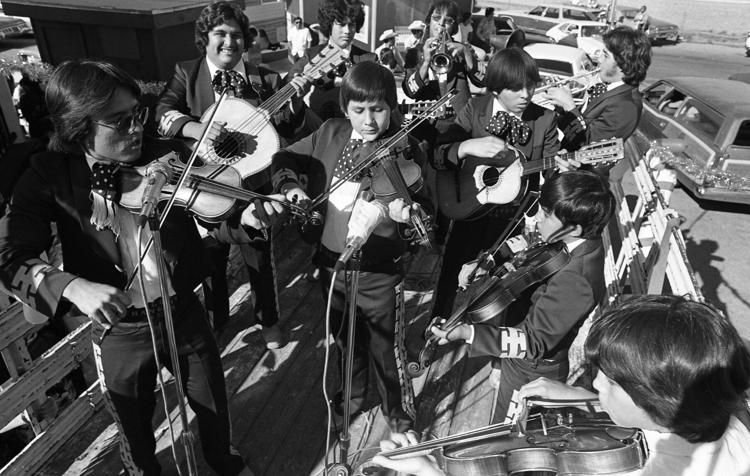 A different time
Roberto Martinez remembers a different period in the history of Los Changuitos Feos, in 1969 when he started as an apprentice with a passion for playing the guitar. Back then, he had his "musical gang" of friends who were all Changuitos.
He remembers traveling to Disneyland four times, going to Chicago, Ohio, Milwaukee, San Francisco, Seattle, New Mexico, Colorado and Wyoming. He remembers recording three albums and participating in the Cinco de Mayo Festival at Disney, all while he was attending Sunnyside High School.
"I probably would have never gotten out of the barrio," Martinez said. "It's just one of those things that was an opportunity, it was a vehicle just to move out and do it through music. We had some really good opportunities."
Martinez went on to play for Mariachi Cobre, a group started by former Changuitos. Cobre went on to become one of the nation's most well known mariachi, ultimately ending up in Orlando, Florida, at Disney's Epcot Center. 
All the while, Martinez attended the University of Arizona and got a bachelor's degree in secondary education. He briefly taught at a school before moving to Orlando. Martinez worked for 33 years with the mariachi group in Orlando and retired. In 2015, he taught mariachi in Chicago and eventually landed back in Tucson in 2018 teaching mariachi at Sunnyside High School, the same school he graduated from in 1971. 
He notes that while the newer generation is more musically educated and can read music, they lack the traditions and language Martinez grew up with. 
"When I teach about mariachi, I try to encompass the whole genre, the tradition, the customs, the history, the heritage," Martinez said. "All of that, for me, encompasses mariachi because that's what I grew up knowing."
More than just music
For many families, mariachi was a way to keep youth out of trouble, at least for Mario Aguilar it was. He enrolled both of his kids in Los Changuitos Feos when they were young.
"Some people like to take their kids to soccer or baseball, I took mine to mariachi to help keep them focused and out of trouble," Aguilar said. 
Daniel Buckley, a filmmaker that has been recording mariachi history in Tucson for years, says it has become one of the "most important school retention programs." 
"It keeps kids in school, keeps them from being truant, keeps their grades up and gives them a reason to aspire for something beyond," Buckley said. 
Los Changuitos Feos has produced a generation of successful people, from pediatricians to engineers that helped build the Hubble Space Telescope, doctors and a state senator.
"None of these things would have happened without Los Changuitos," Buckley said. 
Martinez proudly mentioned that all eight of the seniors who graduated last year went on to college. 
Los Changuitos Feos are at the root of mariachi
Tucson is where youth mariachi first flourished. Los Changuitos Feos was the first mariachi youth group to create a program that helped its members get into college and many around the country have followed the same model.
From 1964 to the 1980s there was no other youth mariachi in Tucson but Los Changuitos, according to Buckley. Now there are more than a dozen youth mariachi groups in Tucson alone.
Next year, the group will celebrate its 60th anniversary.
"Anybody who knows anything about plants will tell you that the most important part of any plant is the root. Without the root, it can't feed, it can't grow, it can't do anything," Buckley said. "Los Changuitos is the fundamental root of Tucson's mariachi scene and when we lose it, we could well lose a whole lot more."
Photos: Los Changuitos Feos, Tucson's first youth mariachi group
Los Changuitos Feos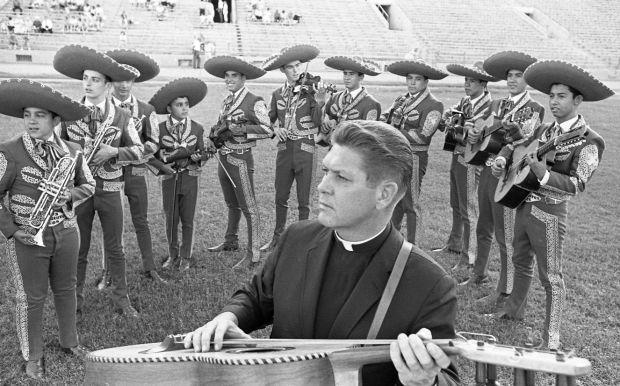 Los Changuitos Feos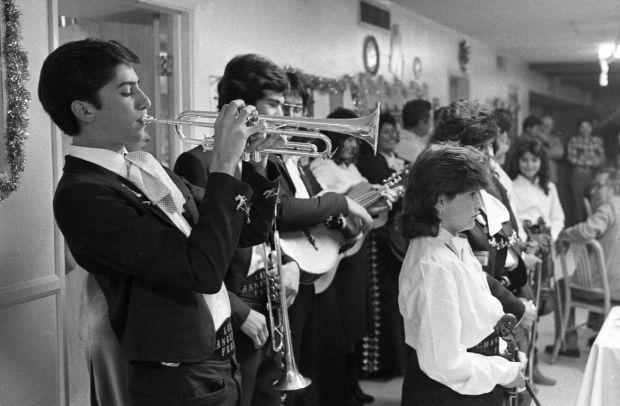 Los Changuitos Feos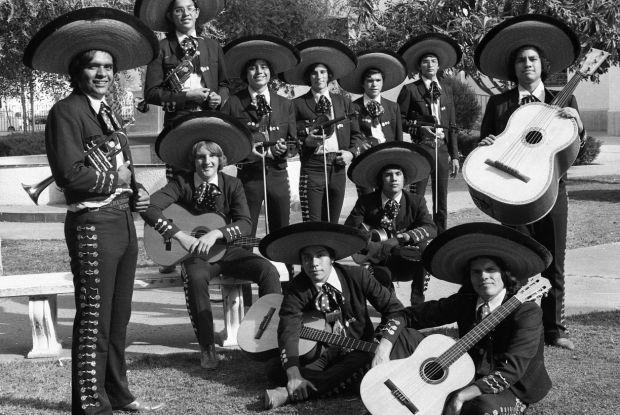 Los Changuitos Feos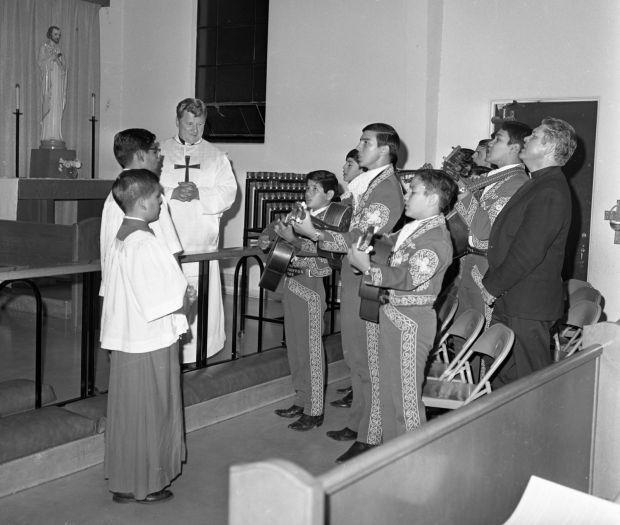 Los Changuitos Feos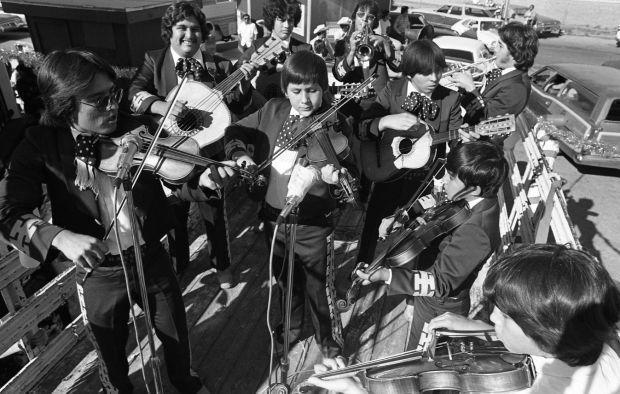 Los Changuitos Feos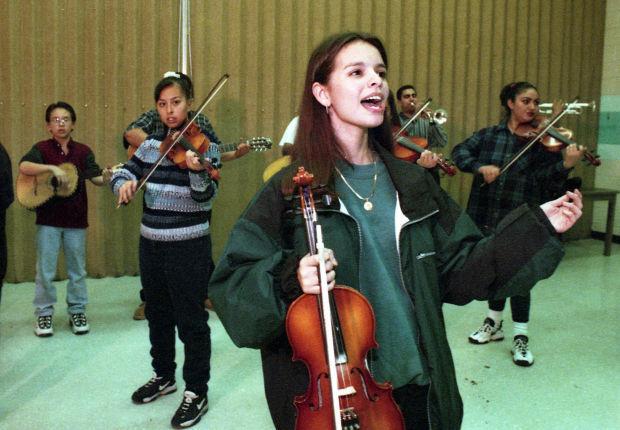 Los Changuitos Feos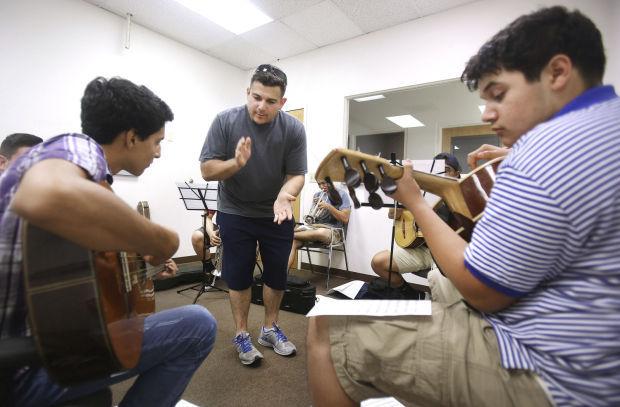 Los Changuitos Feos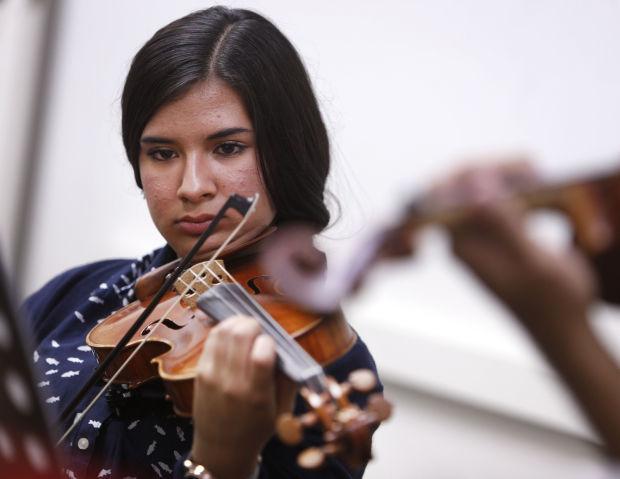 Los Changuitos Feos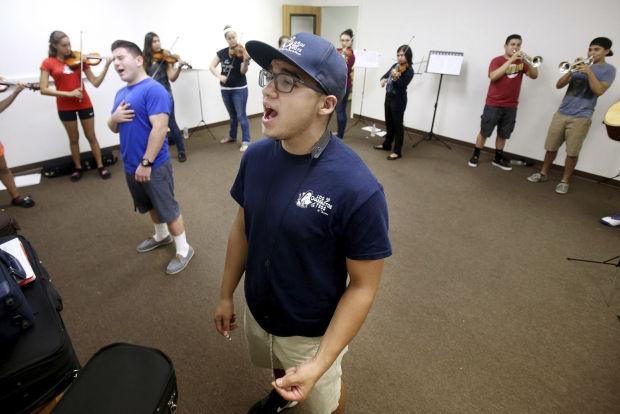 Los Changuitos Feos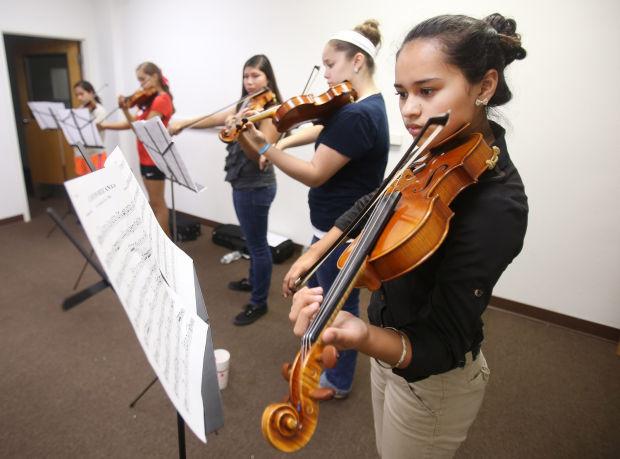 Los Changuitos Feos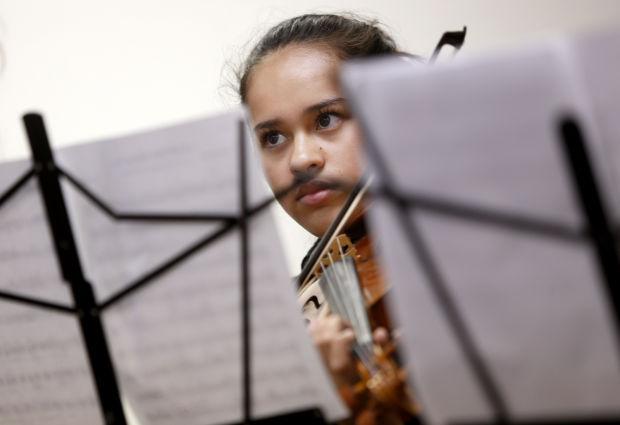 Los Changuitos Feos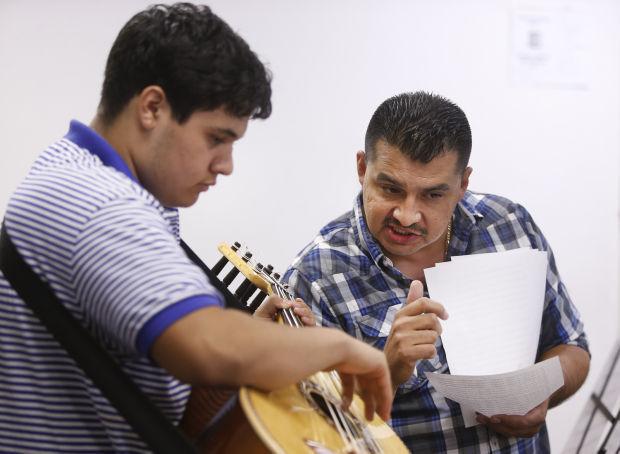 Los Changuitos Feos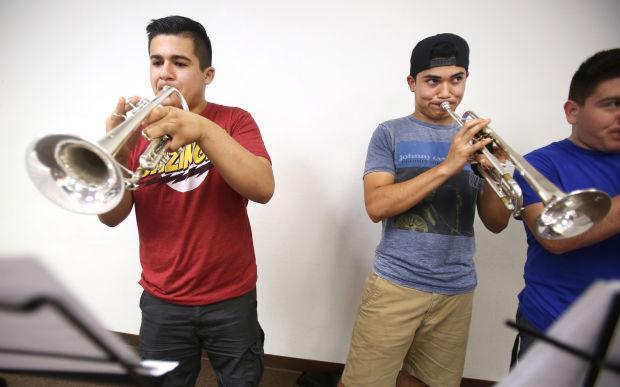 Los Changuitos Feos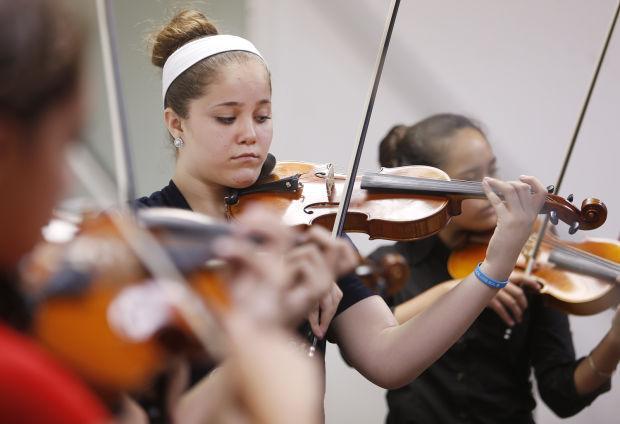 Los Changuitos Feos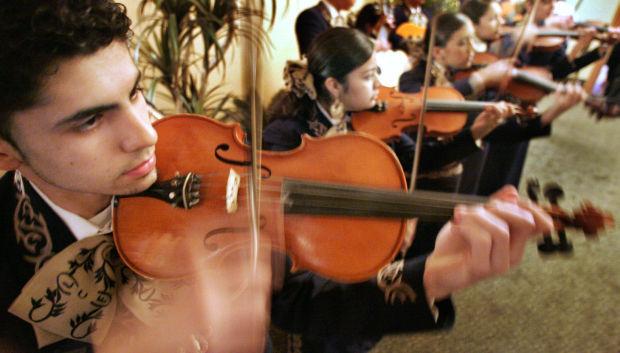 Los Changuitos Feos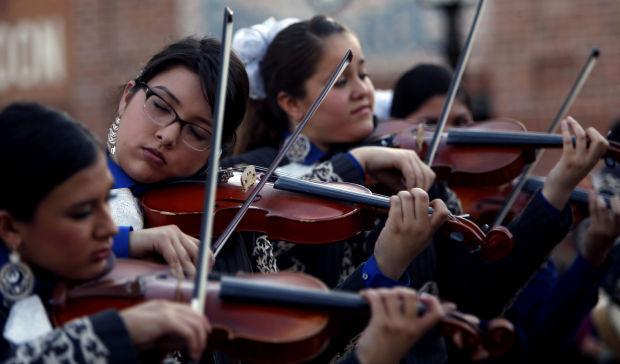 Los Changuitos Feos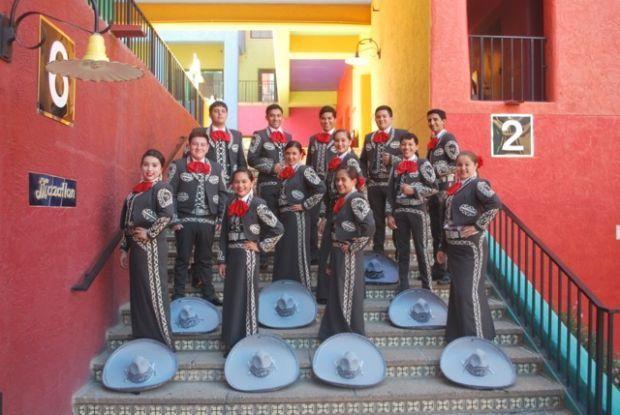 [ad_2]

Source link