Associated Press

NEW ORLEANS — Derek Carr has proved repeatedly that he can produce as a passer.
What the former Raiders quarterback hasn't done is win in the playoffs, something he aims to change in New Orleans, where he'll be reunited with Dennis Allen — his first NFL coach.
Carr has agreed to a four-year contract with the Saints, and a person familiar with the situation said the deal could be worth up to $150 million.
The person spoke to The Associated Press about the contract's value on condition of anonymity Monday because financial terms were not released when the Saints announced their agreement with Carr, a four-time Pro Bowler who ranks fourth in the NFL in yards passing since entering the league.
"Derek's experience, leadership and skillset will be an asset to our offense," Saints general manager Mickey Loomis said.
Carr played nine seasons for the Raiders and holds club records for yards passing (35,222) and touchdown passes (217). But after struggling late last season, he was benched with two games remaining.
Carr, who turns 32 on March 28, was released by Las Vegas on Feb. 14 after he declined to waive the no-trade clause in his contract. Las Vegas needed to trade or release him by that date or $40.4 million of his contract over the next two years would have become fully guaranteed.
The knock on Carr was that his tenure as the Raiders' starting QB produced just two playoff appearances and no postseason victories. Now he will have an opportunity in New Orleans to demonstrate that he can get better results with a different organization.
Allen, meanwhile, urgently needs to win. He went 8-28 in his first head coaching job with the Raiders, but he got a second chance in New Orleans in 2022 after overseeing one of the NFL's best defenses during more than a half-decade as a coordinator under Sean Payton.
While New Orleans again fielded an elite defense last season, the Saints finished 7-10 and out of the playoffs because of an inconsistent and turnover-prone offense.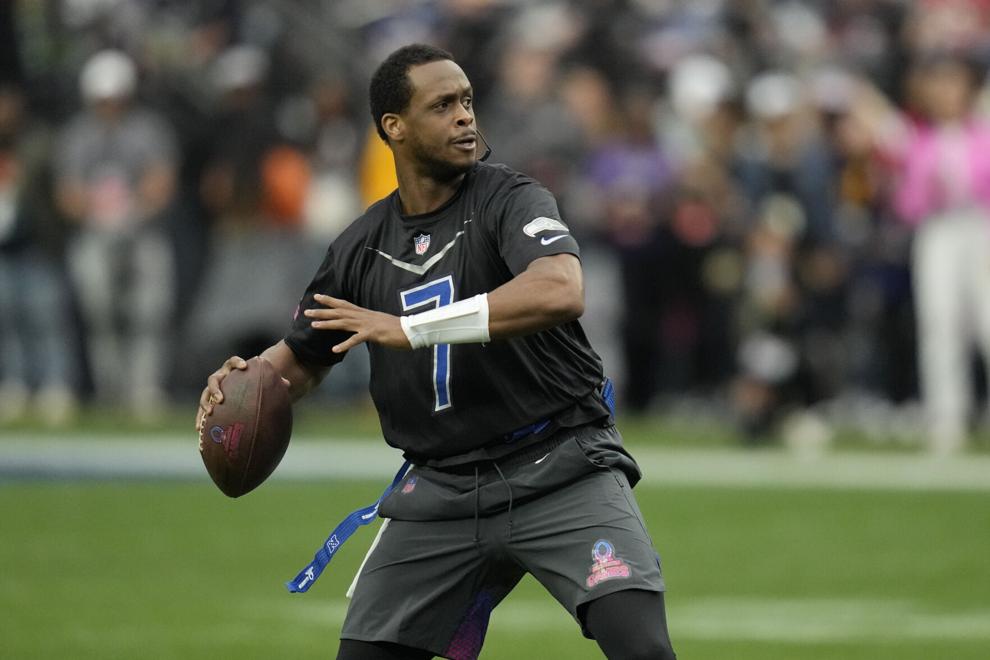 Seahawks QB Smith gets new deal
The Seattle Seahawks have agreed to terms with quarterback Geno Smith on a three-year contract that keeps the AP comeback player of the year in the Pacific Northwest.
The contract is the first big payday in Smith's career. He will go into 2023 as the presumptive starter with the Seahawks and a chance to build upon his success from last year.
Smith was one of the feel-good stories in the league last season, leading Seattle to a 9-8 record and a playoff berth. He threw for 4,282 yards, a career best and a franchise record. He also led the NFL in completion percentage.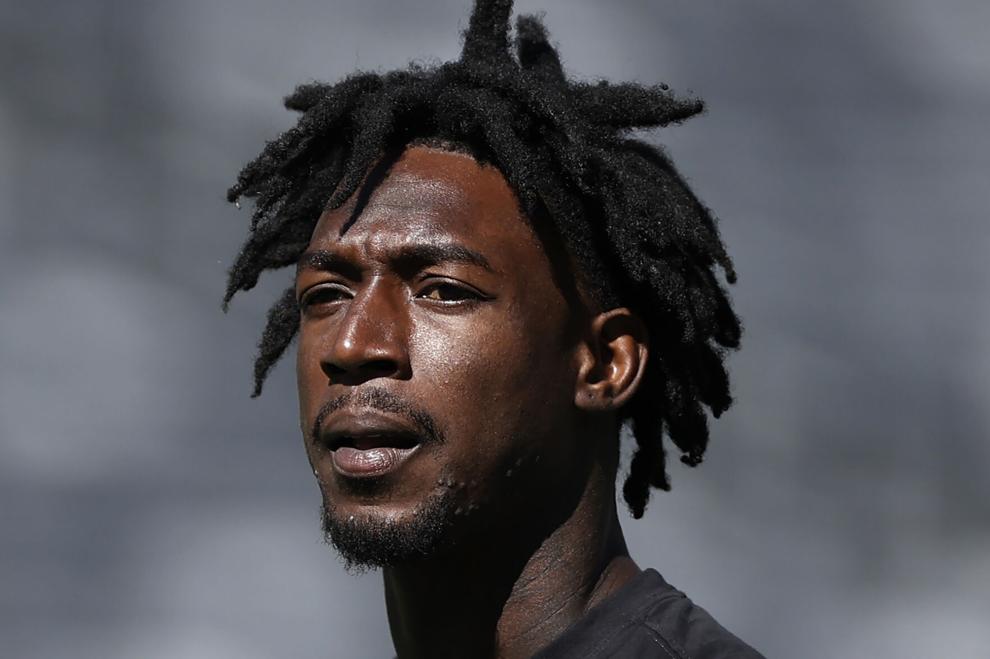 NFL reinstates Jaguars' Ridley
The NFL reinstated suspended receiver Calvin Ridley and cleared the way for him to join his new team in Jacksonville. The league said Ridley is eligible to participate in all team activities beginning immediately.
Ridley had been suspended indefinitely since March 2022 for violating the NFL's gambling policy. He is expected to join the Jaguars for offseason workouts beginning April 17.
The Jaguars traded a fifth-round pick in 2023 and a conditional fourth-rounder in 2024 to get Ridley from Atlanta at the trading deadline in November.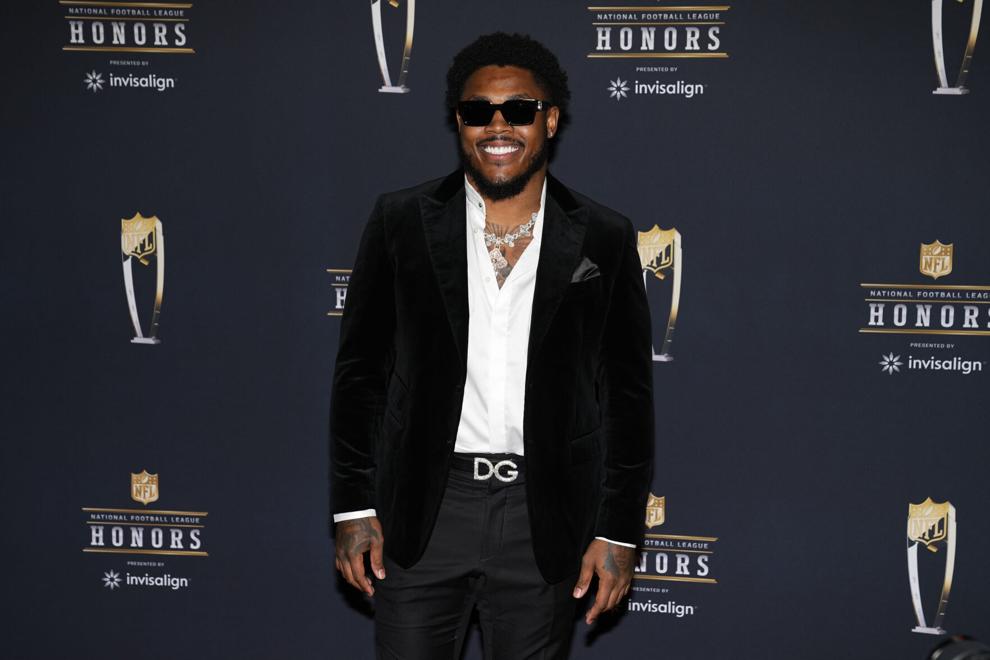 Raiders place franchise tag on Jacobs
According an AP source, the Las Vegas Raiders have placed the franchise tag on running back Josh Jacobs. Jacobs will make $10.1 million next season under the franchise tag.
The sides have been negotiating a long-term deal. The Raiders would remove the tag if the sides reach an agreement by July 15. Jacobs led the league in 2022 with 1,653 yards rushing and 2,053 yards from scrimmage.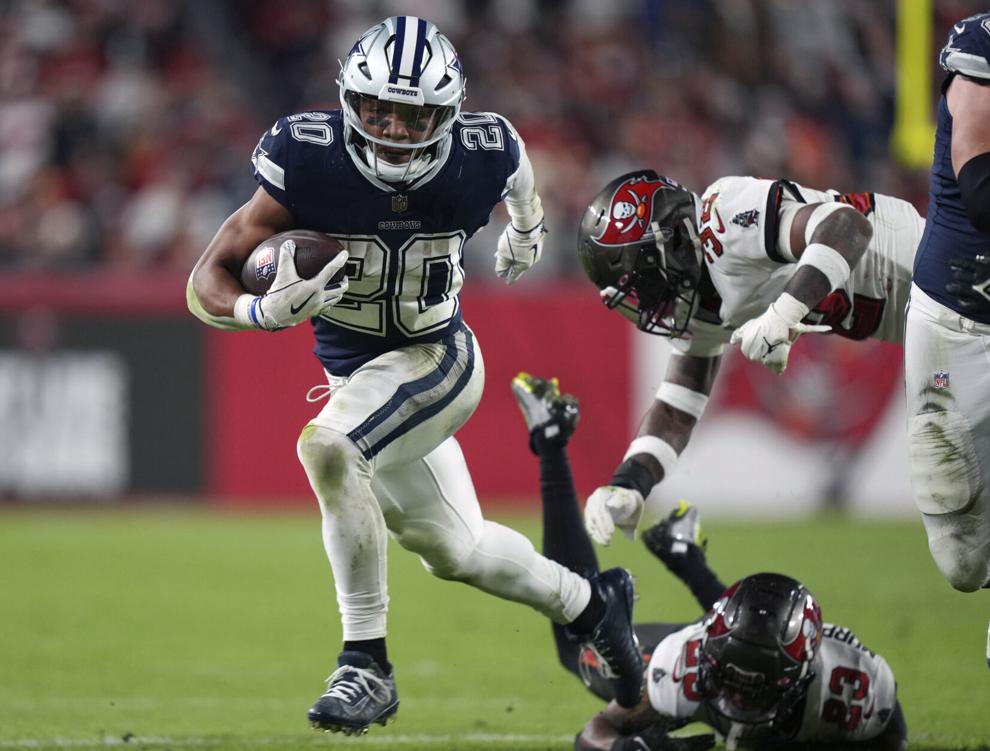 Cowboys put franchise tag on Pollard
The Dallas Cowboys have placed their franchise tag on running back Tony Pollard after his breakout season. The Cowboys hope to work out a long-term deal. The one-year contract would be worth about $10.1 million.Pollard and the Cowboys have until July 15 to come to terms on a longer contract.
Pollard was a first-time Pro Bowl pick last season. He rushed for 1,007 yards with nine touchdowns. Pollard injured his leg and ankle in the divisional round of the NFC playoffs at San Francisco. He is expected to be fully ready for the start of training camp.
Surgery set for 49ers' Purdy Friday
According to an AP source, San Francisco 49ers quarterback Brock Purdy will undergo surgery Friday after swelling in his injured throwing elbow subsided. The operation will be done in the Dallas area by Dr. Keith Meister.
Purdy was originally scheduled to have surgery on Feb. 22 but Meister delayed it because there was too much swelling in the right elbow.
Meister met again with Purdy last week and cleared him for the operation to repair the torn ligament suffered in the NFC championship game.
Vikings cut LB Kendricks
The Minnesota Vikings started their salary cap purge by terminating the contract of veteran linebacker Eric Kendricks to end his eight-year run with the team.
The 2019 All-Pro started 113 regular-season games, plus six in the playoffs, after the Vikings drafted him in the second round in 2015 out of UCLA.
Kendricks totaled 857 tackles, 51 passes defensed and nine interceptions. He was voted a captain by his teammates and one of the club's most active players in community service.
The move saves $9.5 million against Minnesota's cap. Cutting him costs the Vikings $1.93 million in dead money.
Daboll hires four Giants coaches
The New York Giants have hired a new running backs coach and added three other staff, including the son of coach Brian Daboll.
The Giants, who made the playoffs for the first time since 2016, announced Monday that Jeff Nixon was hired as the new running backs coach and Chris Smith will take over as the assistant offensive line coach.
Stephen Thomas was hired as a new assistant special teams coach. Daboll's son, Christian, was a student coach the past four seasons, the past three at Penn State. He will be an offensive assistant.