Madison R. Carney
For the Arizona Daily Star

The Desert Bluegrass Festival returns to Marana's Gladden Farms this weekend featuring nine local and out-of-state bands, workshops and jam sessions.
The three-day festival featuring live music and workshops takes over the Gladden Farms Community Park Friday, March 10, through Sunday, March 12. The event attracts a multigenerational audience, with families bringing young kids to see performances by acoustic bluegrass artists.
The festival kicks off at 3 p.m. Friday with a Desert Bluegrass tradition: the band scramble. That's when instrumentalists of all skill levels are invited to participate in a live contest performance.
The association for a number of years hosted two bluegrass festivals: a fall event at the AVA at Casino del Sol and the spring festival in Marana. In 2015, the association stopped hosting the fall event because they could no longer book the AVA.
California's Central Valley Boys, which plays a traditional style of bluegrass, will make their Desert Bluegrass Festival debut this weekend. The group, which has been performing for 14 years, has performed in Prescott, Casa Grande and Kingman in past years.
This weekend also marks their first time performing with the band's new fiddler, Jack Kinney, who joined the band after its original fiddler, Peter Hicks, died last September.
"We've got a hotshot young ace who's a fabulous performer and a good friend of ours," said bass player Dave Gooding.
The Central Valley Boys — in addition to Gooding and Kinney, banjo player Billy Moore, guitarist Yoseff Tucker and John Cogdill on mandolin — formed in 2009 in Central Valley, California. Members, who wear vibrantly colored matching outfits and cowboy hats on stage, have won numerous awards from the Northern California Bluegrass Society.
"We've taken this niche music and knocked it down a little smaller," Gooding said.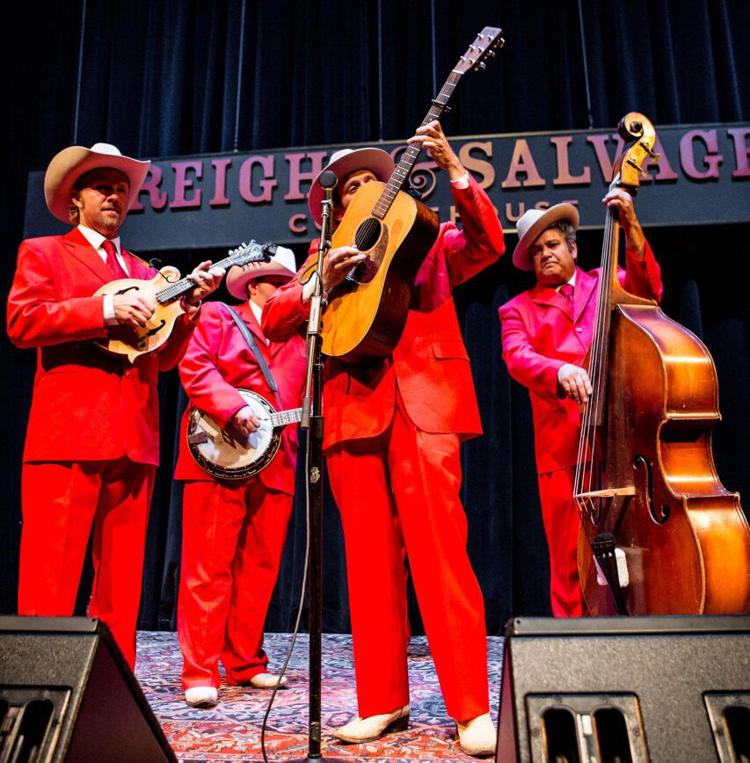 The Central Valley Boys will perform at 5 p.m. Saturday and 3 p.m. Sunday. The members also will lead instrumental workshops throughout the weekend.
Other bands on the lineup: Sierra Sweethearts, The Sonoran Dogs, Jam Pak Blues 'N' Grass, The Arizona Wildflowers, Hamilton Beech, North of Lonesome, The Cross-Eyed Possom and The Buckjumpers.
Admission to the festival is $20 per day Saturday and Sunday or $30 for a weekend pass; it's free on Friday. The festival runs from 3 to 5 p.m. Friday, 9:45 a.m. to 5 p.m. Saturday and 9 a.m. to 3 p.m. Sunday at Gladden Farms Park, 12205 N. Tangerine Farms Road.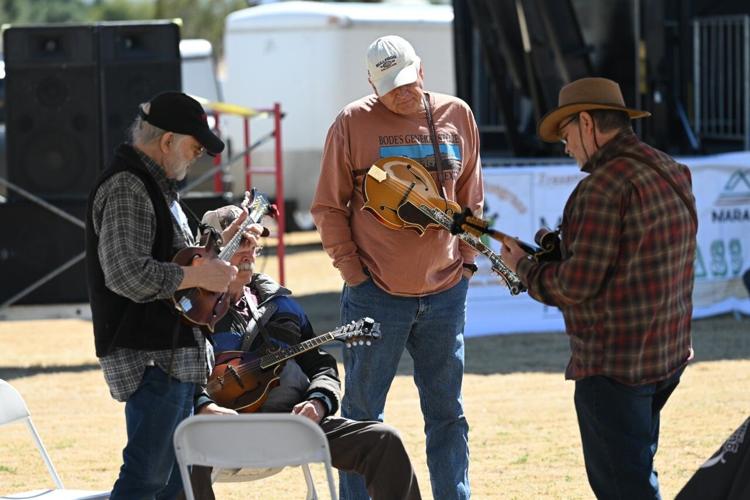 Madison R. Carney is a University of Arizona journalism student apprenticing with the Star.